Egypt: Map/Geography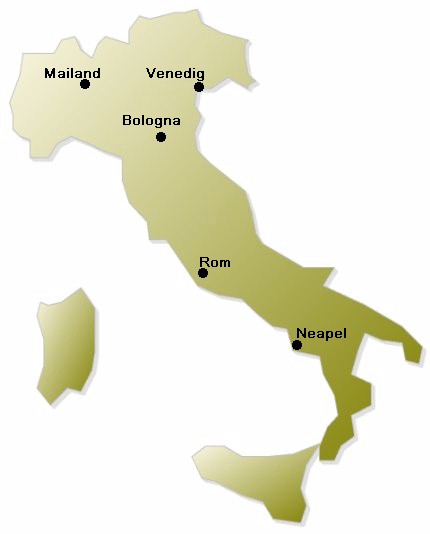 Italy lies in the south of Europe. The land has about 301.302 sq Km. The distance from the north to the south is about 1000 km. The land reaches from the Alps in the north to the Mediterranean Sea. The capital city of Italy is Rome. Rome has about 2.6 Million citizens. Other well-known, famous cities are Venice, Florence, Milano and Naples.

Europe's kinky over-the-knee boot has it all: popes, painters, polenta, paramours, poets, political puerility and potentates.

Its three millennia of history, culture and cuisine seduces just about everyone. In Italy you can visit Roman ruins, gawk at Renaissance art, stay in tiny medieval hill towns, go skiing in the Alps, explore the canals of Venice and see more beautiful churches than you imagined could exist in one country.

Naturally you can also indulge in the more elementary pleasures of enjoying good food and wine, improving your wardrobe and seeking out la dolce vita.